Courses in operation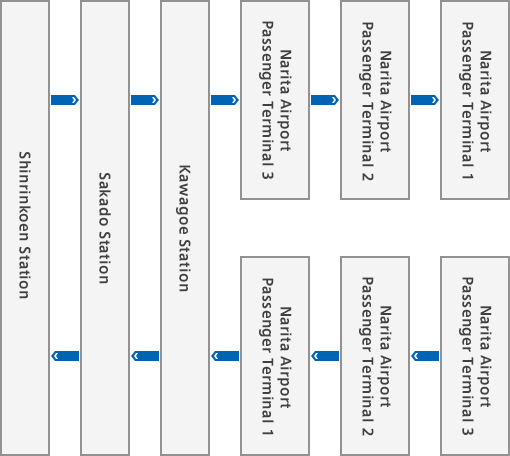 Time required
Shinrinkoen Station North Exit ~ Bound for Narita Airport about 165 to 205 minutes
Sakado Station South Exit・Kawagoe Station West Exit〜Bound for Narita Airport:
about 140 to 175 minutes
Narita Airport - Sakado Station South Exit〜Bound for Kawagoe Station West:
about 145-160 minutes
※ Required time may be changed by the traffic conditions.
Fare
One-way fare
Shinrinkoen Sation
↕
Narita Airport
Adult 3,900yen
Child 1,950yen
Sakado Station
↕
Narita Airport
Adult 3,600yen
Child 1,800yen
Kawagoe Station
↕
Narita Airport
Adult 3,300yen
Child 1,650yen
【Ticket purchase】
Bound for Narita Airport

Tobu Top Tour Branch (Kawagoe Station Yard・Sakado Station North Exit other, each branch)

Bound for Sakado Kawagoe

First-come-first-served system up to the full capacity is applied. We only release a ticket on that day.
Please purchase at the ticket counter of Narita Airport Teriminal 1・2・3.

※Regarding the Location of each ticket counter, please check the following bus stop map.
Timetable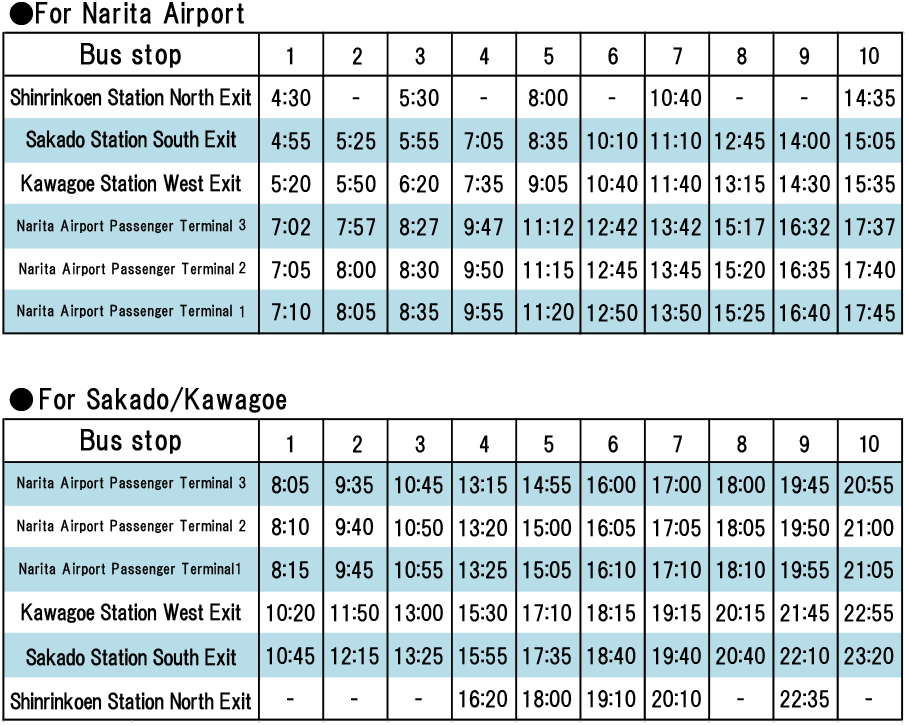 Bus stop information